I made an online data science course!
Build your own weather predictor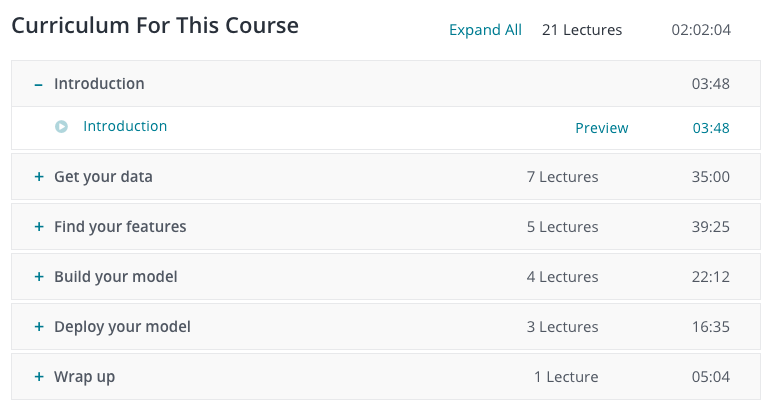 Lots of you have asked me what to study and how to approach it. My answer has been to build small projects, but I haven't been able to give much more direction that that, until now. This course will walk you through a data science (applied machine learning) project from end to end.
&nbsp
Applied machine learning projects
Build your own transit time predictor [under development]
How machine learning works
Using machine learning
Using data
Statistics
Artificial intelligence
Advice
Just remember what you paid for it.
Coming soon
My short list of upcoming projects. Help me choose the next one with your vote.
How collaborative filtering works
How Restricted Boltzmann Machines work
How autoencoders work
How computers play chess
How computers play go
How to tell if two groups are different
How to tell if your data changed
How to tell if a data point is unusual
How to turn your data into a useful picture
How to turn your analysis into a story
How logistic regression works
How reinforcement learning works
This list is evolving. If you see something you're excited about let me know.